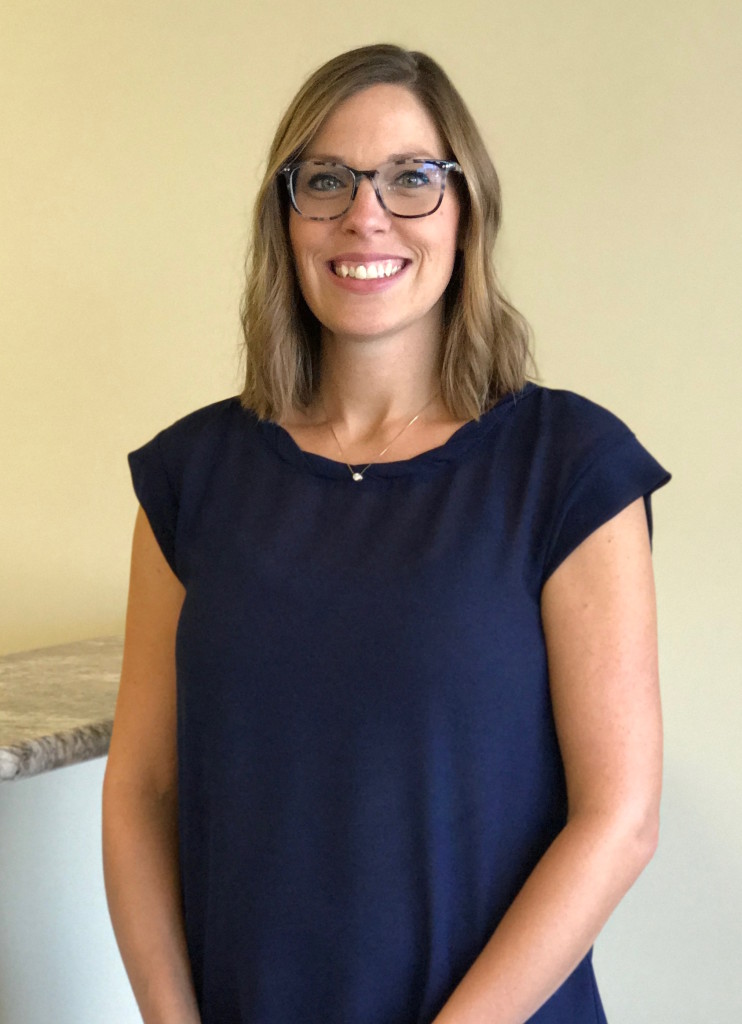 Dr. Tina Kreutzer is a Shepherdsville Kentucky native, graduating from Bullitt Central High School in the year 2000 with her maiden name of Dillander. She was involved in several school programs and athletics.
Dr. Kreutzer attended the University of Louisville to obtain a Bachelor's Degree in Mathematics with Pre-Medical Requirements in 2005. During this time, she worked as an optician and ophthalmic technician with local eye care professionals. She developed a passion for the optometric profession and decided to pursue a career of her own. In the course of her four-year optometry doctorate program at the Indiana University School of Optometry, she gained experience in primary care optometry, low vision, specialty contact lens fitting, pediatric examination, emergency care, and medical management of corneal, cataract, optic nerve, and retinal disorders. She was also dedicated to the involvement in community/mission work.
"We found ourselves needing to find a new eye doctor after our old doctor closed his office. My girls (10 & 8) love going to the eye doctor and we would often stop in for glasses adjustments, so we were hoping to find an equally accommodating doctor as our last one. My oldest daughter and I stopped by on New Years Eve and were greeted by Dr. K & Karen. Dr. K talked with my daughter and found a pair of frames for her. She gave us a card and wrote the frames she selected on the back. We told her we wanted to check out another eye doctor in the area and she was totally supportive of that. But my daughter said this was the office for us. We have been happy with our selection so much so that my husband is now their patient!"
-Becky P. (Mt. Washington)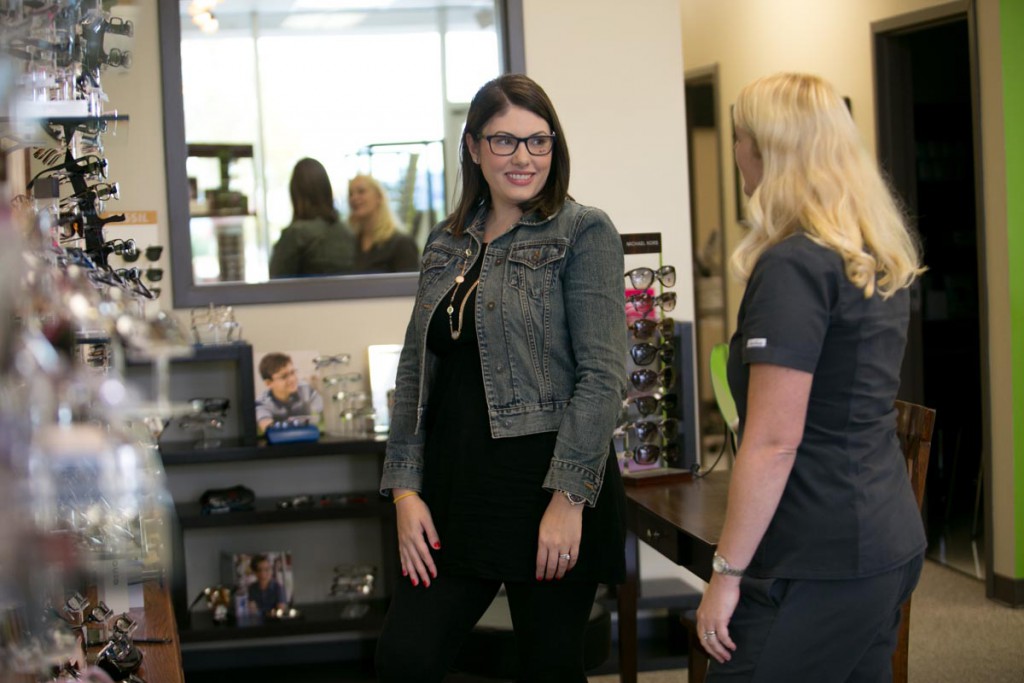 Optometric Awards Received
Dr. Tina Kreutzer has won a number of awards for her hard work and community service in and around Kentucky, including:
Gold Key International Optometric Honor Society
Beta Sigma Kappa International Optometric Honor Society
Colloquium of Women in Optometry
Assistant Instructor of the Year
Graduated with Honors, May 2011
"I could not be more pleased with the service that I was provided from Healthy Eyes. Dr. Kreutzer and Karen were so warm and friendly. They treated me like I was family. They were very knowledgeable about my vision plan and took the time to explain to me what my options were under the plan and what my out-of-pocket expense would be. Dr. Kreutzer also provided me with a very thorough exam and took the time to explain her findings to me and answer all my questions. They have a wonderful selection of frames that made it very hard for me to choose from so I bought 2 pair!"
-Carolyn B. (Lebanon Junction)
Dr. Kreutzer and her husband, Ryan, live in Shepherdsville with their daughter, Alice, and new baby, Griffin. They have a Weimeraner named Shadow and cat named Chesser. Dr. Kreutzer enjoys eating at fun, new restaurants and relaxing at the lake. Ryan likes to cook-out and spend time at local car shows and races.
Trish, Office Administrator
When you arrive at Healthy Eyes, you will be greeted by Trish's smiling face.
Trish and her husband, David, have been married for 25 years. They have a son, Cody, who plays football for Bullitt Central, and a yorkie named Riley. She has two adorable grandchildren, Jayden and Kyla, by her older son, Matthew. She enjoys running, crafts, and watching football (especially UL!).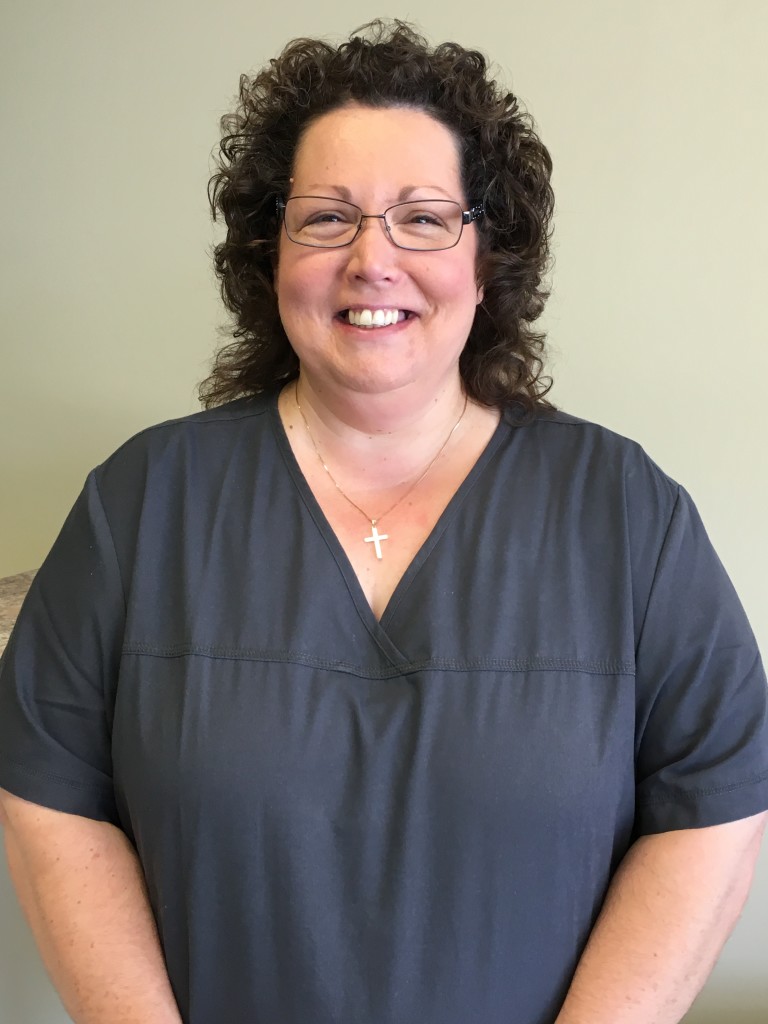 Lorraine, Front Office
If you call the office with questions, you may hear Lorraine's sweet voice.
Lorraine and her husband, Philip, live in Lebanon Junction. They have been married almost 30 years and have 3 sons, Aaron, Kevin and Ryan. They also have a Boston Terrier named Tiki Rose. They are big UK Wildcat fans. Outside of work, she enjoys gardening and reading, especially history.
We are always accepting new patients! Find out more about getting started.