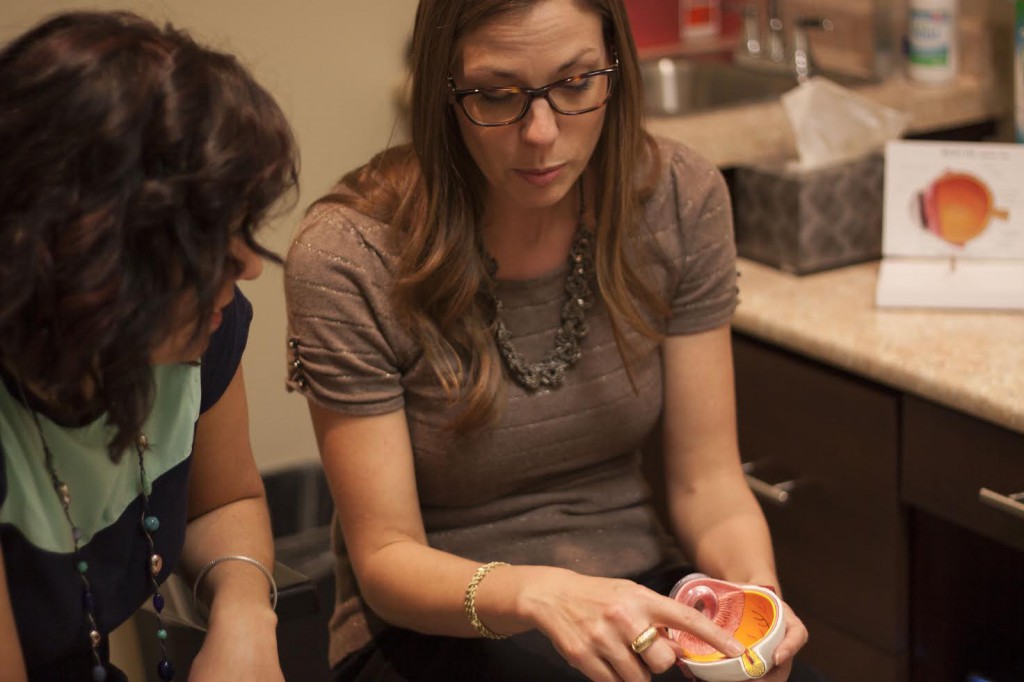 Eye Examinations
Regular vision and eye examinations are a critical part of preventative health care. Many eye disorders have no obvious signs or symptoms, but regular exams can find them before they cause permanent damage. We perform a thorough exam of the visual system for signs of nearsightedness, farsightedness, astigmatism, presbyopia, and other visual defects.
If it is determined that you need corrective equipment, we have a great variety of frames, lens options, and contact lenses for every style and budget.
We are always accepting new patients! Find out more about getting started.